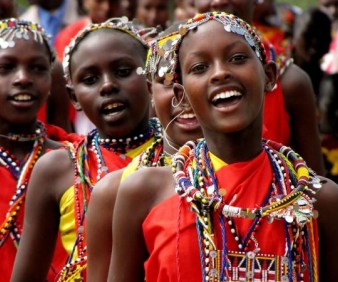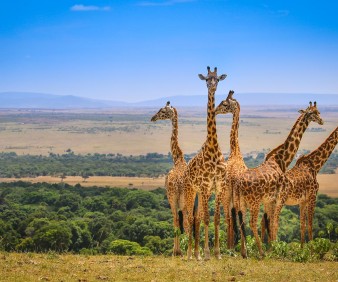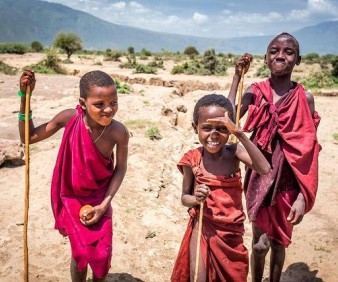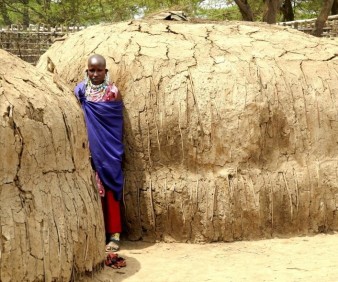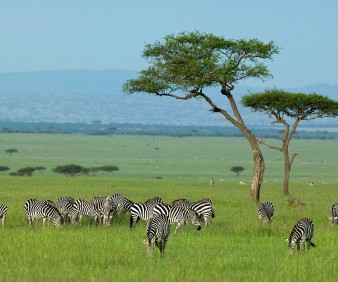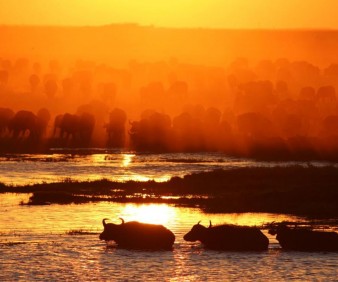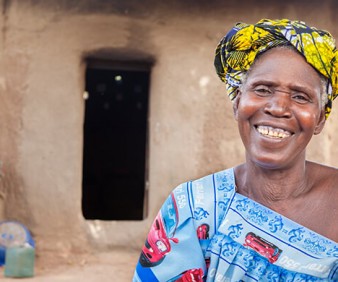 How many days are enough for Tanzania? Our seven Days Tanzania Camping Safari is an active tour to explore natural and cultural encounters. This camping tour includes accommodation, overland transportation, expert guides who will make your adventure worth it in every aspect, meals cooked before your eyes in a natural setting, camping equipment, and much more. All you have to do is be there and charge your camera for the unsurpassed Tanzania landscapes and wildlife viewing. Discover the beauty of Tanzania with Sarah Discoveries' handpicked tour you will treasure for a lifetime at a slow pace and budget for all savvy travelers and discoverers who wish to touch on the magic of Africa. Are group tours cheaper? Group tours are usually cheaper than private. However, it would be best if you also considered that group tours save you a lot of time researching, organizing, and booking your trip and activities. Join us on one of these Tanzania camping tours and safari. Please note that this camping tour to Tanzania can be customized as a private Safari. Enjoy our multi-overland days Tanzania tours.
DAY TO DAY ITINERARY
Day 1: Arrival at Kilimanjaro Airport and Transfer to Arusha Town
Meet with our representative upon your arrival at Kilimanjaro Airport. He will be there right after customs clearance to greet and assist you with a transfer to your hotel. Depending on your arrival time, you will have an opportunity to explore the hotel grounds, dip in the swimming pool, or partake in any offered additional activities. You can also relax and acclimate to recover from jetlag.
Day 2: Arusha Town - Tarangire National Park
Our overland tour will start after breakfast with a briefing about all the components of our journey across Tanzania. We will make our first stop at the town of Arusha for some last-minute purchases before we take off for Tanzania's exciting safari experience. We will travel toward the Tarangire National Park for wildlife viewing. We will take a short break for lunch, then start our first game drive of the safari! Tarangire National Park is well known for its huge elephant population and baobab trees. This National Park reserve is considered the central point for migratory wildlife of different species. The cyclic migration gathers 3000 elephants, 25,000 wildebeest, 30,000 zebra, and so on. Accommodation: Camping at Fanaka Campsite or similar (dome tent)
Day 3: Travel to Lake Manyara National Park
Our breakfast will be served at the camp cafeteria then we will take off towards Lake Manyara National Park for an early morning wildlife viewing drive. It is indeed one of the most spectacular national parks in Africa. It is situated in the northwestern corner of Lake Manyara. It is a shallow salted lake with a strong Alkaline side of neutrality, with a pH value that varies from 9 to 12. This lake is a sanctuary and food source for diverse birds, especially flamingos. It lies at the foot of the Great Rift Valley's western escarpment. Manyara National Park is known not only for its large flocks of birds but also for its elusive tree-climbing lions. We will return to our camp in the evening for dinner and other accommodation.
Day 4: Travel from Lake Manyara to Serengeti National Park
Today, our overland expedition begins right after breakfast with drive up the Rift Valley escarpment to Serengeti National Park taking the off beaten scenic road. We will be exploring breathtaking landscapes of the Ngorongoro Conservation Area Authority across the Serengeti steppes. We will pause briefly at Olduvai Gorge, an optional visit to the museum is offered in case you wish to learn more about this exhibition which documents the discovery of 1.8 million years human-like fossils. Thereafter we head for the Serengeti National Park. Along the way, we will be exploring wildlife game all the way to where we will camp for the night.
Day 5: Explore the Serenigeti National Park
We will wake up to a sumptuous breakfast then devote the full day to wildlife game viewing exploring the endless plains of this out of this world natural setting. The Seronera River is the heartbeat of this savanna as it provided all living creatures in the Serengeti with water. During the dry season, this area is renowned for great wildlife game viewing, especially popular for sightings of the magnificent leopard. We will return to our camp in the evening for dinner and overnight reflecting on a memorable day in our life.
Day 6: Travel from The Serengeti to Ngorongoro Crater
Our day will start at the crack of dawn with a sumptuous breakfast before we take off to the spectacular Ngorongoro Crater. Upon our, we will process formalities before we step down to witness the world's largest unbroken caldera of wildlife viewing the most important day of your Safari. We will break for lunch at a designated picnic site at the fingertips of a hippo pool. Enjoy your lunch and a natural setting that no word can describe. We will proceed in the afternoon with our quest to explore more of wildlife viewing that garnishes this Safari with exotism and authenticity only nature can provide. We will return to camp in the evening for dinner and accommodation. Another day in your Tanzania Safari to treasure for a lifetime.
Day 7: Transfer to Kilimanjaro Airport - Home
Today, breakfast will be at leisure then, later on, we will pay a visit to the colorful town of Mto-Wa-Mbu for some last-minute pictures and curio shopping. Right after, we will head back to Kilimanjaro International Airport so you can connect with your flight back home. We hope you have enjoyed this Safari experience in Tanzania. Come back and visit with us again for more of Tanzania heavenly tours and Safaris.
What is included:
Breakfast, lunch and dinner daily
Six night camping in best Tanzania Campsites
Services of local guides
Tanzania National Parks Fees
overland transportation all around
Hotels Used:
| DEPARTING | FINISHING | SEATS | TOTAL IN USD | |
| --- | --- | --- | --- | --- |
| Sat 23 Dec 2023 | Sat 30 Dec 2023 | Available | $2465 | RESERVATION |
| Sat 30 Dec 2023 | Sat 6 Jan 2024 | Available | $2465 | RESERVATION |
| Sat 6 Jan 2024 | Sat 13 Jan 2024 | Available | $2465 | RESERVATION |
| Sat 13 Jan 2024 | Sat 20 Jan 2024 | Available | $2465 | RESERVATION |
| Sat 20 Jan 2024 | Sat 27 Jan 2024 | Available | $2465 | RESERVATION |
| Sat 27 Jan 2024 | Sat 3 Feb 2024 | Available | $2465 | RESERVATION |
| Sat 3 Feb 2024 | Sat 10 Feb 2024 | Available | $2465 | RESERVATION |
| Sat 10 Feb 2024 | Sat 17 Feb 2024 | Available | $2465 | RESERVATION |
| Sat 17 Feb 2024 | Sat 24 Feb 2024 | Available | $2465 | RESERVATION |
| Sat 24 Feb 2024 | Sat 2 Mar 2024 | Available | $2465 | RESERVATION |
| Sat 2 Mar 2024 | Sat 9 Mar 2024 | Available | $2465 | RESERVATION |
| Sat 9 Mar 2024 | Sat 16 Mar 2024 | Available | $2465 | RESERVATION |
| Sat 16 Mar 2024 | Sat 23 Mar 2024 | Available | $2465 | RESERVATION |
| Sat 23 Mar 2024 | Sat 30 Mar 2024 | Available | $2465 | RESERVATION |
| Sat 30 Mar 2024 | Sat 6 Apr 2024 | Available | $2465 | RESERVATION |
| Sat 6 Apr 2024 | Sat 13 Apr 2024 | Available | $2465 | RESERVATION |
| Sat 13 Apr 2024 | Sat 20 Apr 2024 | Available | $2465 | RESERVATION |
| Sat 20 Apr 2024 | Sat 27 Apr 2024 | Available | $2465 | RESERVATION |
| Sat 27 Apr 2024 | Sat 4 May 2024 | Available | $2465 | RESERVATION |
| Sat 4 May 2024 | Sat 11 May 2024 | Available | $2465 | RESERVATION |
| Sat 11 May 2024 | Sat 18 May 2024 | Available | $2465 | RESERVATION |
| Sat 18 May 2024 | Sat 25 May 2024 | Available | $2465 | RESERVATION |
| Sat 25 May 2024 | Sat 1 Jun 2024 | Available | $2465 | RESERVATION |
| Sat 1 Jun 2024 | Sat 8 Jun 2024 | Available | $2465 | RESERVATION |
| Sat 8 Jun 2024 | Sat 15 Jun 2024 | Available | $2465 | RESERVATION |
| Sat 15 Jun 2024 | Sat 22 Jun 2024 | Available | $2465 | RESERVATION |
| Sat 22 Jun 2024 | Sat 29 Jun 2024 | Available | $2465 | RESERVATION |
| Sat 29 Jun 2024 | Sat 6 Jul 2024 | Available | $2465 | RESERVATION |
| Sat 6 Jul 2024 | Sat 13 Jul 2024 | Available | $2465 | RESERVATION |
| Sat 13 Jul 2024 | Sat 20 Jul 2024 | Available | $2465 | RESERVATION |
| Sat 20 Jul 2024 | Sat 27 Jul 2024 | Available | $2465 | RESERVATION |
| Sat 27 Jul 2024 | Sat 3 Aug 2024 | Available | $2465 | RESERVATION |
| Sat 3 Aug 2024 | Sat 10 Aug 2024 | Available | $2465 | RESERVATION |
| Sat 10 Aug 2024 | Sat 17 Aug 2024 | Available | $2465 | RESERVATION |
| Sat 17 Aug 2024 | Sat 24 Aug 2024 | Available | $2465 | RESERVATION |
| Sat 24 Aug 2024 | Sat 31 Aug 2024 | Available | $2465 | RESERVATION |
| Sat 31 Aug 2024 | Sat 7 Sep 2024 | Available | $2465 | RESERVATION |
| Sat 7 Sep 2024 | Sat 14 Sep 2024 | Available | $2465 | RESERVATION |
| Sat 14 Sep 2024 | Sat 21 Sep 2024 | Available | $2465 | RESERVATION |
| Sat 21 Sep 2024 | Sat 28 Sep 2024 | Available | $2465 | RESERVATION |
| Sat 28 Sep 2024 | Sat 5 Oct 2024 | Available | $2465 | RESERVATION |
| Sat 5 Oct 2024 | Sat 12 Oct 2024 | Available | $2465 | RESERVATION |
| Sat 12 Oct 2024 | Sat 19 Oct 2024 | Available | $2465 | RESERVATION |
| Sat 19 Oct 2024 | Sat 26 Oct 2024 | Available | $2465 | RESERVATION |
| Sat 26 Oct 2024 | Sat 2 Nov 2024 | Available | $2465 | RESERVATION |
| Sat 2 Nov 2024 | Sat 9 Nov 2024 | Available | $2465 | RESERVATION |
| Sat 9 Nov 2024 | Sat 16 Nov 2024 | Available | $2465 | RESERVATION |
| Sat 16 Nov 2024 | Sat 23 Nov 2024 | Available | $2465 | RESERVATION |
| Sat 23 Nov 2024 | Sat 30 Nov 2024 | Available | $2465 | RESERVATION |
| Sat 30 Nov 2024 | Sat 7 Dec 2024 | Available | $2465 | RESERVATION |
| Sat 7 Dec 2024 | Sat 14 Dec 2024 | Available | $2465 | RESERVATION |
| Sat 14 Dec 2024 | Sat 21 Dec 2024 | Available | $2465 | RESERVATION |
| Sat 21 Dec 2024 | Sat 28 Dec 2024 | Available | $2465 | RESERVATION |
| Sat 28 Dec 2024 | Sat 4 Jan 2025 | Available | $2465 | RESERVATION |
Cost per person: $2465 USD
Single supplement: $485 USD
MAKING AN INQUIRY
Most tours are customized for private travel according to your preferences and dates. Click below to tell us what you're looking for:
Customized Tours