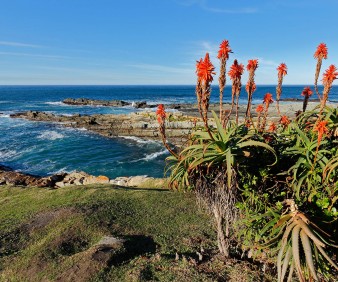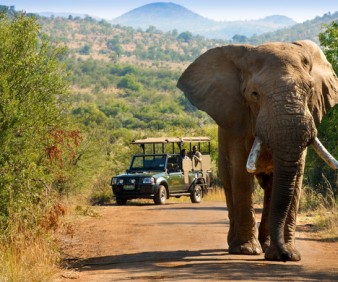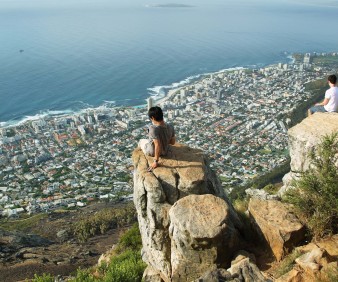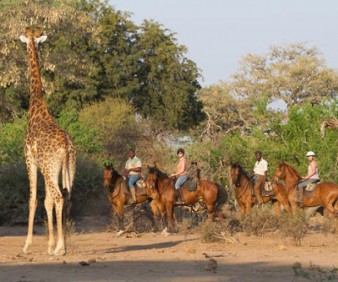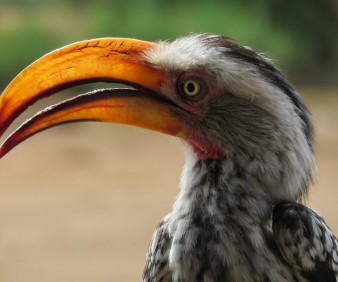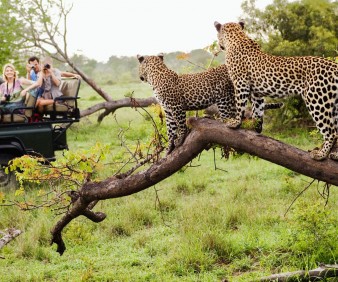 Welcome to our South Africa Tours. The big Five, lions, elephants, zebras, and cheetahs are just a few of the animals that will be in this natural God-made Parade. The harmony of nature has made out of the sunrise and sunsets the most rewarding time to enjoy a memorable safari in Africa of spectacular viewing of wildlife divinely preserved in time millions of years old.
Are group tours cheaper? Group tours are usually cheaper than private. However, you should also consider that group tours save you a lot of time in research, organization, and booking your trip and activities. Joining a Luxury South Africa Safari and tour of this specialty will not limit you to wildlife and natural settings but also offers you a deluxe discovery of the cosmopolitan Cape Town vantage point of cobbled stone streets and vividly painted houses in a Salvador Dali fashion, the emblem of South Africa traditional Cape Malay neighborhoods of Bo Kaap. An acute geographical bay where you can see the Indian Ocean meets the Atlantic at magical False Bay; the right place for frolic African penguins to colonize for their own breeding at Boulders Beach included in your luxury landscapes tour.
Enjoy the best stylish accommodations Cape Town has to offer, mixing them with the best lodges for your South Africa Safari. Why not both, a vibrant city visit and the savannah wildlife safari at best? But all this would not be possible without the help of our best safari guides who will take you as close as you can to the reality of the wilderness of Africa. Active tours of South Africa that are only in imagination will become reality trips at the tips of your fingers scheduled for small groups and private customized Safari and tours.
DAY TO DAY ITINERARY
Day 1: Arrival at Cape Town
Welcome to our South Africa Safari and Tour. Upon your arrival at Cape Town Airport, you will find our tour leader waiting for you to greet you and then transfer you to your hotel to meet your small group. The remainder of the day is to relax and acclimate. We will all gather to go to a waterfront restaurant for dinner. We will also take a cable car ride over the table mountains to get familiarized with the city layout. Cape Town by night is a jewel. What a wonderful way to start our One week South Africa Safari and landscapes tour.
Day 2: Cape Town City and Excursions
We will start our day with a sumptuous breakfast followed by an orientation meeting. The day is free to do as you please. Go and explore Cape Town your way or take one of our suggested excursions. The first one is to Robben Island to visit Nelson Mandela Cell where he spent over two decades. The second excursion is a trip to The Cape of Good Hope and boulder's Beach where you can explore breathtaking sceneries including viewing the Penguins.
Day 3: Vineyards Tour and Safari
Today, we will explore an overland tour of the different wineries in this area. South Africa is proud to host you on its Bodegas for its wine tasting tour. In the meantime, we will explore some wildlife viewing on our South Africa Safari. Look out for wildlife, as baboons are known to be in the area! Spend the evening strolling through the town of Franschhoek for awesome restaurants and shopping.
Day 4: Cape L'Agulhas
After breakfast, we will head down way to the most southern tip of the African continent, Cape L'Agulhas. Your guide will take you to visit the lighthouse and see where the Indian and Atlantic Ocean meet. A monumental sight nature has not made anywhere else on earth. Get your camera rolling to captivate a unique moment and a piece of South Africa majestic landscapes. On these great coastal sceneries, expect a thrilling activity such as shark cage diving, or whale watching.
Day 5: Garden Route and Safari
Today is for nature enthusiasts and garden lovers. Our South Africa overland luxury tour will take us to explore the garden route towards the wilderness. Here, you'll find beautiful mountain views, awesome beaches, and plenty of outdoor activities. A day for everyone in South Africa, you the chance to take a kayak tour, hiking, or simply some relaxing beach time. It is all up to you. This is your South Africa Luxury Tour and Safari.
Day 6: Addo National Park Safari
After breakfast, we will hop on our luxury overland vehicle and cruise on the Garden Route, heading towards Port Elizabeth and Addo Town. Our South Africa Safari begins really here at the Addo Elephant National Park. Enjoy wildlife viewing on this game drive and search for animals such as Lions, Leopards, Rhinos, and Elephants, to name a few. Spend the evening in the park Lodge to enjoy more of countless natural encounters and pleasurable moments.
Day 7: Morning Safari - Port Elizabeth Airport
Enjoy a morning exploring more of your luxury South Africa Safari and wildlife viewing before packing up and heading towards Port Elizabeth. If time allows, spend some final moments on the beach or cruising through the town. From here, you will depart on your flight back home. We hope you have enjoyed this luxury South Africa Safari and Landscapes Tour. Come back and visit us again on one of our South Africa Safari and overland tours.
What is included:
Services of local guides
Transportation in Deluxe vehicles
Breakfast, and dinner daily
Hotel taxes and service charges
Hotels Used:
| DEPARTING | FINISHING | SEATS | TOTAL IN USD | |
| --- | --- | --- | --- | --- |
| Tue 25 Apr 2023 | Tue 2 May 2023 | Available | $4885 | RESERVATION |
| Thu 25 May 2023 | Thu 1 Jun 2023 | Available | $4885 | RESERVATION |
| Sun 25 Jun 2023 | Sun 2 Jul 2023 | Available | $4885 | RESERVATION |
| Tue 25 Jul 2023 | Tue 1 Aug 2023 | Available | $4885 | RESERVATION |
| Fri 25 Aug 2023 | Fri 1 Sep 2023 | Available | $4885 | RESERVATION |
| Mon 25 Sep 2023 | Mon 2 Oct 2023 | Available | $4885 | RESERVATION |
| Wed 25 Oct 2023 | Wed 1 Nov 2023 | Available | $4885 | RESERVATION |
| Sat 25 Nov 2023 | Sat 2 Dec 2023 | Available | $4885 | RESERVATION |
| Mon 25 Dec 2023 | Mon 1 Jan 2024 | Available | $4885 | RESERVATION |
| Thu 25 Jan 2024 | Thu 1 Feb 2024 | Available | $4885 | RESERVATION |
| Sun 25 Feb 2024 | Sun 3 Mar 2024 | Available | $4885 | RESERVATION |
| Mon 25 Mar 2024 | Mon 1 Apr 2024 | Available | $4885 | RESERVATION |
| Thu 25 Apr 2024 | Thu 2 May 2024 | Available | $4885 | RESERVATION |
| Sat 25 May 2024 | Sat 1 Jun 2024 | Available | $4885 | RESERVATION |
| Tue 25 Jun 2024 | Tue 2 Jul 2024 | Available | $4885 | RESERVATION |
| Thu 25 Jul 2024 | Thu 1 Aug 2024 | Available | $4885 | RESERVATION |
| Sun 25 Aug 2024 | Sun 1 Sep 2024 | Available | $4885 | RESERVATION |
| Wed 25 Sep 2024 | Wed 2 Oct 2024 | Available | $4885 | RESERVATION |
| Fri 25 Oct 2024 | Fri 1 Nov 2024 | Available | $4885 | RESERVATION |
| Mon 25 Nov 2024 | Mon 2 Dec 2024 | Available | $4885 | RESERVATION |
| Wed 25 Dec 2024 | Wed 1 Jan 2025 | Available | $4885 | RESERVATION |
Cost per person: $4885 USD
Single supplement: $885 USD
MAKING AN INQUIRY
Most tours are customized for private travel according to your preferences and dates. Click below to tell us what you're looking for:
Customized Tours