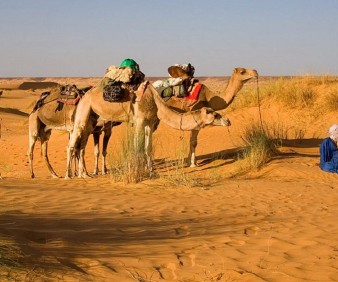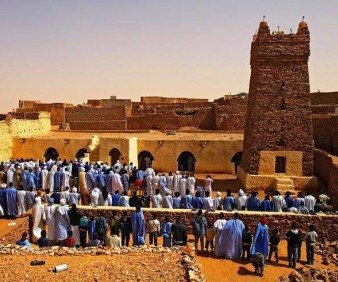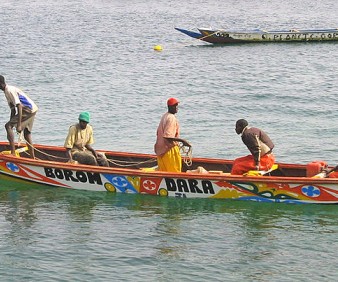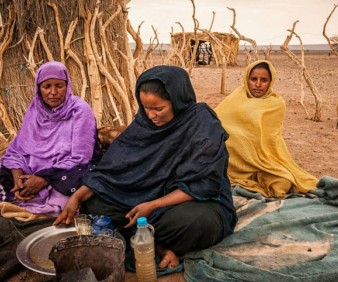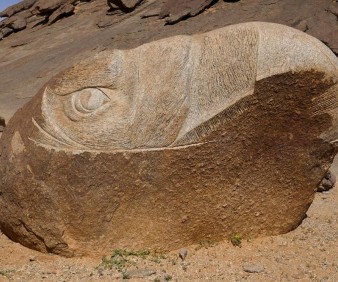 Are group tours cheaper? Group tours are usually cheaper than private. However, you should also consider that group tours save you a lot of time in research, organization, and booking your trip and activities. On this Mauritania small group tour, you will encounter nomadic settlements under Goat hair tents and transhuman villages mainly of pastors and camel herders, you will also visit Imragen villages and hear about the symbiotic existence of fishermen and dolphins. Mauritania's capital, Nouakchott, creates an exciting starting point for our seven-day expedition exploring natural sites and lagoons with the bird species of Banc d'Arguin National Park and monk seals at Cap Blanc creating in contrast to the arid desert with wildlife watching encounters way off the traditional stomping ground of binocular wielding twitchers.
the trip starts from Nouakchott across vast swathes of desert, visit the ancient caravan terminal Trans-Sahara trade at Chinguetti and Ouadane, drive along the natural and little-visited coastline, and then head off on a desert expedition into the Sahara. Exploring Mauritania, you'll travel overland past dunes, salt swamps, and mountains to Chinguetti, an almost deserted stone town that was once the capital of the Moorish Empire, and still holds a library with a fascinating collection of ancient books and manuscripts.
The Atlantic shoreline, around Nouadhibou, is devastatingly beautiful with the wrecks of ships catching the imagination of pioneers of another era prior to heading inland towards the world's third-largest monolithic site, Ben Amera, which casts shade over the desert like a gigantic ancient sun clock. Based on African American Heritage tours.
DAY TO DAY ITINERARY
Day 1: Arrival to Nouakchott
• Arrive at the International airport of Nouakchott
• Meet the driver and the tour leader.
• Assistance at the Airport
• Transfer to the Hotel
Day 2: Travel to the National Park
• Leave Nouakchott and pass by Nouamghar and the new town of Chami.
• Reach the World heritage site Banc d'Arguin.
• Swim at the beach of Arkeiss and/or walk on the cliff.
• Night in the camp tents with the sound of waves.
What is included:
Services of local guides
Breakfast, and dinner daily
Hotel taxes and service charges
Transportation in 4X4 vehicles
accommodation in 4-star hotels
Hotels Used:
| DEPARTING | FINISHING | SEATS | TOTAL IN USD | |
| --- | --- | --- | --- | --- |
| Sat 21 Oct 2023 | Tue 31 Oct 2023 | Available | $3265 | RESERVATION |
| Sat 4 Nov 2023 | Tue 14 Nov 2023 | Available | $3265 | RESERVATION |
| Sat 18 Nov 2023 | Tue 28 Nov 2023 | Available | $3265 | RESERVATION |
| Sat 2 Dec 2023 | Tue 12 Dec 2023 | Available | $3265 | RESERVATION |
| Sat 16 Dec 2023 | Tue 26 Dec 2023 | Available | $3265 | RESERVATION |
| Sat 30 Dec 2023 | Tue 9 Jan 2024 | Available | $3265 | RESERVATION |
| Sat 13 Jan 2024 | Tue 23 Jan 2024 | Available | $3265 | RESERVATION |
| Sat 27 Jan 2024 | Tue 6 Feb 2024 | Available | $3265 | RESERVATION |
| Sat 10 Feb 2024 | Tue 20 Feb 2024 | Available | $3265 | RESERVATION |
| Sat 24 Feb 2024 | Tue 5 Mar 2024 | Available | $3265 | RESERVATION |
| Sat 9 Mar 2024 | Tue 19 Mar 2024 | Available | $3265 | RESERVATION |
| Sat 23 Mar 2024 | Tue 2 Apr 2024 | Available | $3265 | RESERVATION |
| Sat 6 Apr 2024 | Tue 16 Apr 2024 | Available | $3265 | RESERVATION |
| Sat 20 Apr 2024 | Tue 30 Apr 2024 | Available | $3265 | RESERVATION |
| Sat 4 May 2024 | Tue 14 May 2024 | Available | $3265 | RESERVATION |
| Sat 18 May 2024 | Tue 28 May 2024 | Available | $3265 | RESERVATION |
| Sat 1 Jun 2024 | Tue 11 Jun 2024 | Available | $3265 | RESERVATION |
| Sat 15 Jun 2024 | Tue 25 Jun 2024 | Available | $3265 | RESERVATION |
| Sat 29 Jun 2024 | Tue 9 Jul 2024 | Available | $3265 | RESERVATION |
| Sat 13 Jul 2024 | Tue 23 Jul 2024 | Available | $3265 | RESERVATION |
| Sat 27 Jul 2024 | Tue 6 Aug 2024 | Available | $3265 | RESERVATION |
| Sat 10 Aug 2024 | Tue 20 Aug 2024 | Available | $3265 | RESERVATION |
| Sat 24 Aug 2024 | Tue 3 Sep 2024 | Available | $3265 | RESERVATION |
| Sat 7 Sep 2024 | Tue 17 Sep 2024 | Available | $3265 | RESERVATION |
| Sat 21 Sep 2024 | Tue 1 Oct 2024 | Available | $3265 | RESERVATION |
| Sat 5 Oct 2024 | Tue 15 Oct 2024 | Available | $3265 | RESERVATION |
| Sat 19 Oct 2024 | Tue 29 Oct 2024 | Available | $3265 | RESERVATION |
| Sat 2 Nov 2024 | Tue 12 Nov 2024 | Available | $3265 | RESERVATION |
| Sat 16 Nov 2024 | Tue 26 Nov 2024 | Available | $3265 | RESERVATION |
| Sat 30 Nov 2024 | Tue 10 Dec 2024 | Available | $3265 | RESERVATION |
| Sat 14 Dec 2024 | Tue 24 Dec 2024 | Available | $3265 | RESERVATION |
| Sat 28 Dec 2024 | Tue 7 Jan 2025 | Available | $3265 | RESERVATION |
Cost per person: $3265 USD
Single supplement: $650 USD
MAKING AN INQUIRY
Most tours are customized for private travel according to your preferences and dates. Click below to tell us what you're looking for:
Customized Tours